Content and structure
This site's purpose was to inform our client prospects and different team in Zift of what we do. So firstly, I started documenting all our services and listed past works. After browsing through those, I concluded our core services into three categories – Strategy, Design and Launch ready campaign packages. Each of the three core services can be purchased separately or as a comprehensive package. While our team's goal was to sell all three services, the past data proved that selling a single service was a great entry point for new clients as 73% of clients returned after their first project with our team. As per to content teams' suggestion, we have included a new blog service to our site. This blog was to be updated weekly on our latest campaigns and trends in the channel marketing area.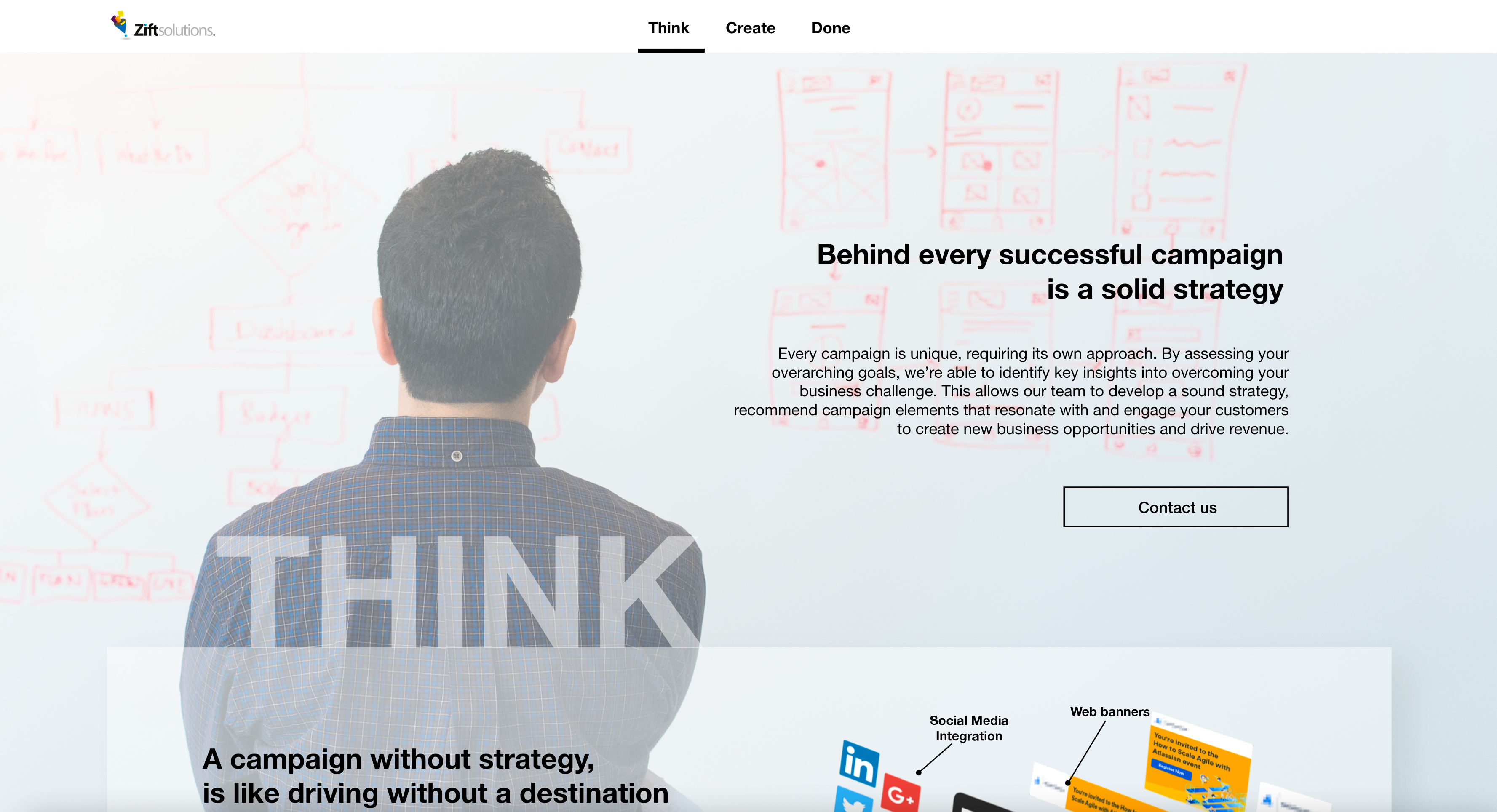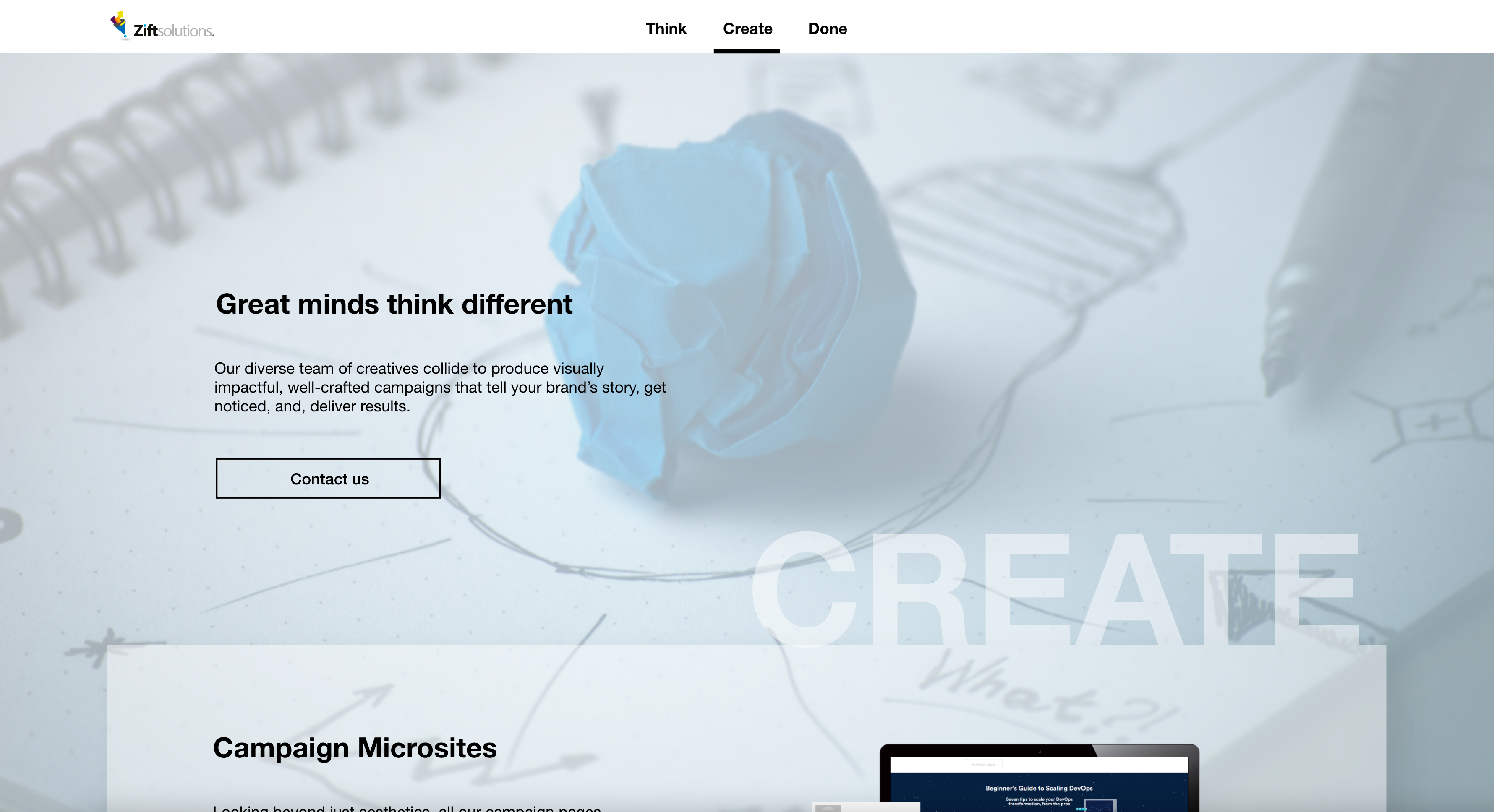 Three core services – Strategy(think), Design(create) and Launch ready campaign packages(done)
UI & UX
Throughout the site, I used gradient and drop shadows where applicable. Although the colour palette itself was from Zift's brand palette, there were no gradient usage guidelines. I purposely chose to use gradients to expand brand guidelines and give the site a clean and modern vibe. To ease the website's interaction, I designed the entire site to be scrollable. Scrolling on a web environment is a very natural reaction for anyone browsing a new website. Scrollable content can keep users more engaged and improves usability overall when looking to find information. Although click has the advantage of tracking user interaction better over scrolling, this website's purpose is mostly to inform its visitors. Therefore I chose to provide a more engaging experience.