The Challenge
Unclear navigation

Lawpath site navigation was challenging to understand. The navigation used vague headings such as 'Service' and 'Directory'. I had to spend some time to read a few pages to understand what they were offering. If I were a user trying to get quotes from lawyers (one of the services Lawpath provides), I would not know that I had to click 'Directory' to access such service.
Unclear navigation
Although Lawpath was a start-up, over three years of successful growth, Lawpath's website already had a good SEO set up with Google. Since this SEO came directly from existing navigation, Lawpath's CMO asked to maintain the current navigational structure as much as possible for SEO purposes. I considered the navigation menu as another area of improvement; this presented some challenges.
Unclear navigation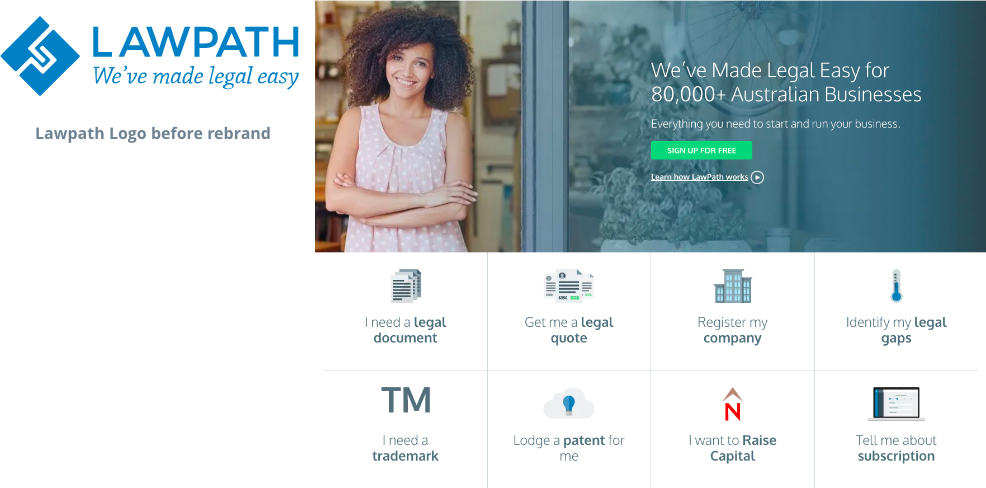 Balance of primary colours or brand voice varied from pages, and it was easy to see inconsistency across the entire website. Images and graphics had low resolution and colours were dull and grey even though Lawpath's primary colour was blue. There was little to none interactivity, and it was not very interesting to browse the site. Overall, Lawpath site looked outdated and old.
Text hierarchy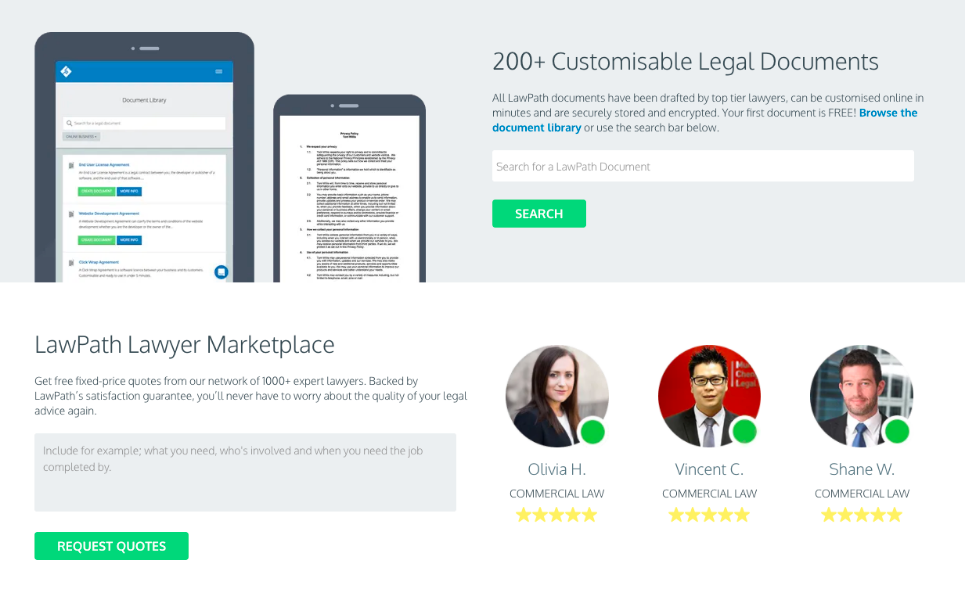 Although Lawpath was using a sensible Sans Serif font, it was still without proper text hierarchy. Sometimes headers used title case and occasionally headers would use all caps. Body paragraph had bold text here and there making the site look messy with inconsistent text styling.
The missing link back to the platform
The biggest problem I had noticed was that even though Lawpath was a SAAS platform-based business, it was not mentioned or referenced enough and it was a struggle to find the pricing page.