Mobile
According to Google Analytics, 15% of Lawpath users build documents on mobile devices, where 87% of mobile screen size was 375px wide (iPhone 6,7,8). To cater to most of our users, we focused on mobile experience on 375px screens as a priority.

While double scroll was unavoidable on mobile screens, to minimise users' scroll to view the document, I asked the dev team to search using a floating bar for Tips and Common Answers section that expands upon touch. This was particularly difficult for iOS as unlike Android system, iOS overlayed the keyboard over Tips and Common Answers section instead of pushing the screen up. Because this was a web environment, the users would have to use either Chrome or Safari app to access the Document Builder on iOS, making it harder to manipulate how the keyboard reacted. After some research, dev team confirmed that they could fix this; however, it will take a few days to implement; our dev team suggested that we release the product without this fix and put this down as a post-fix ticket. It was a difficult decision; however, it was a compromise I had to make. For small screens(<1200px) and tablets, the Document Editor replica menu became a problem.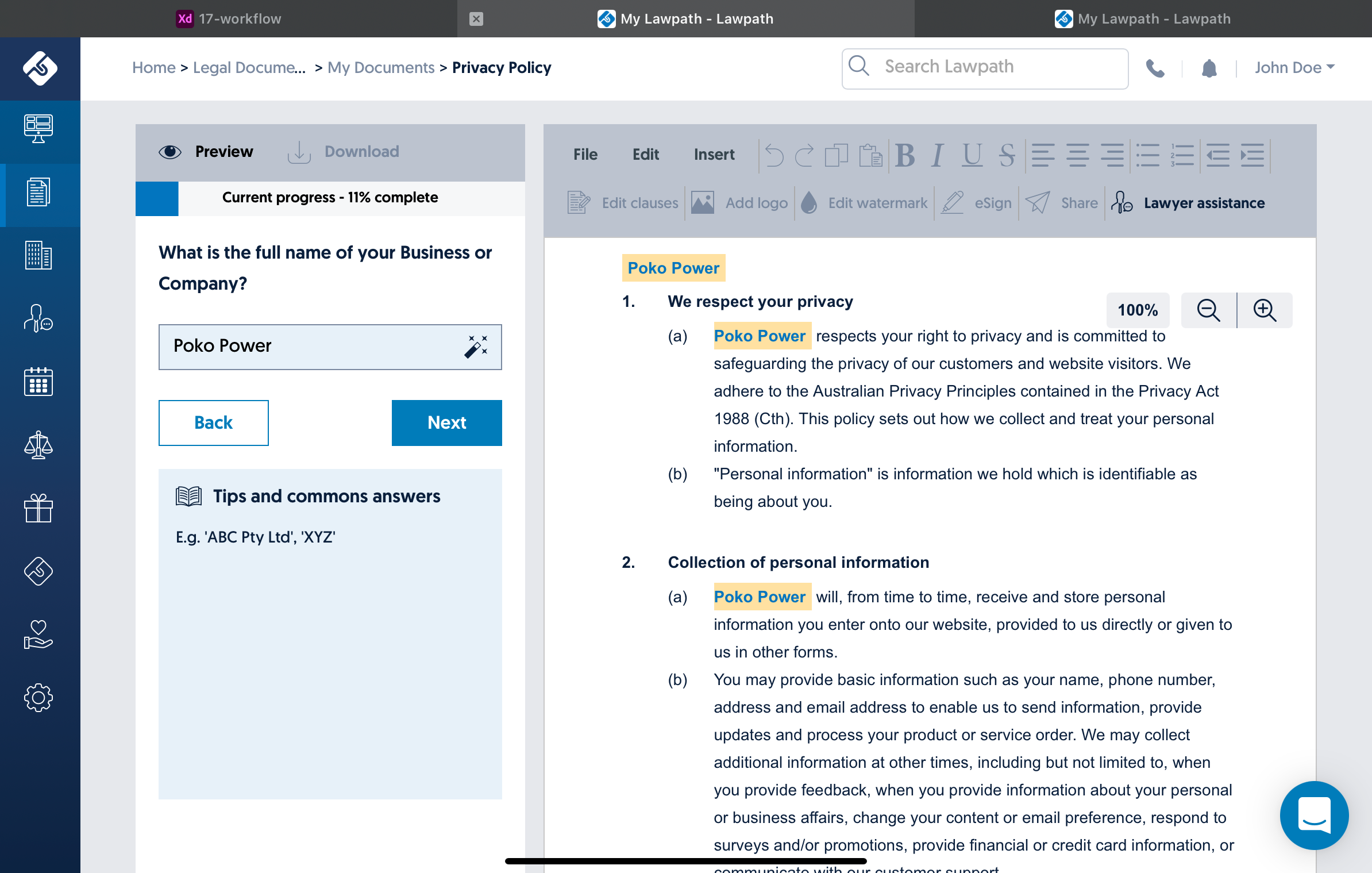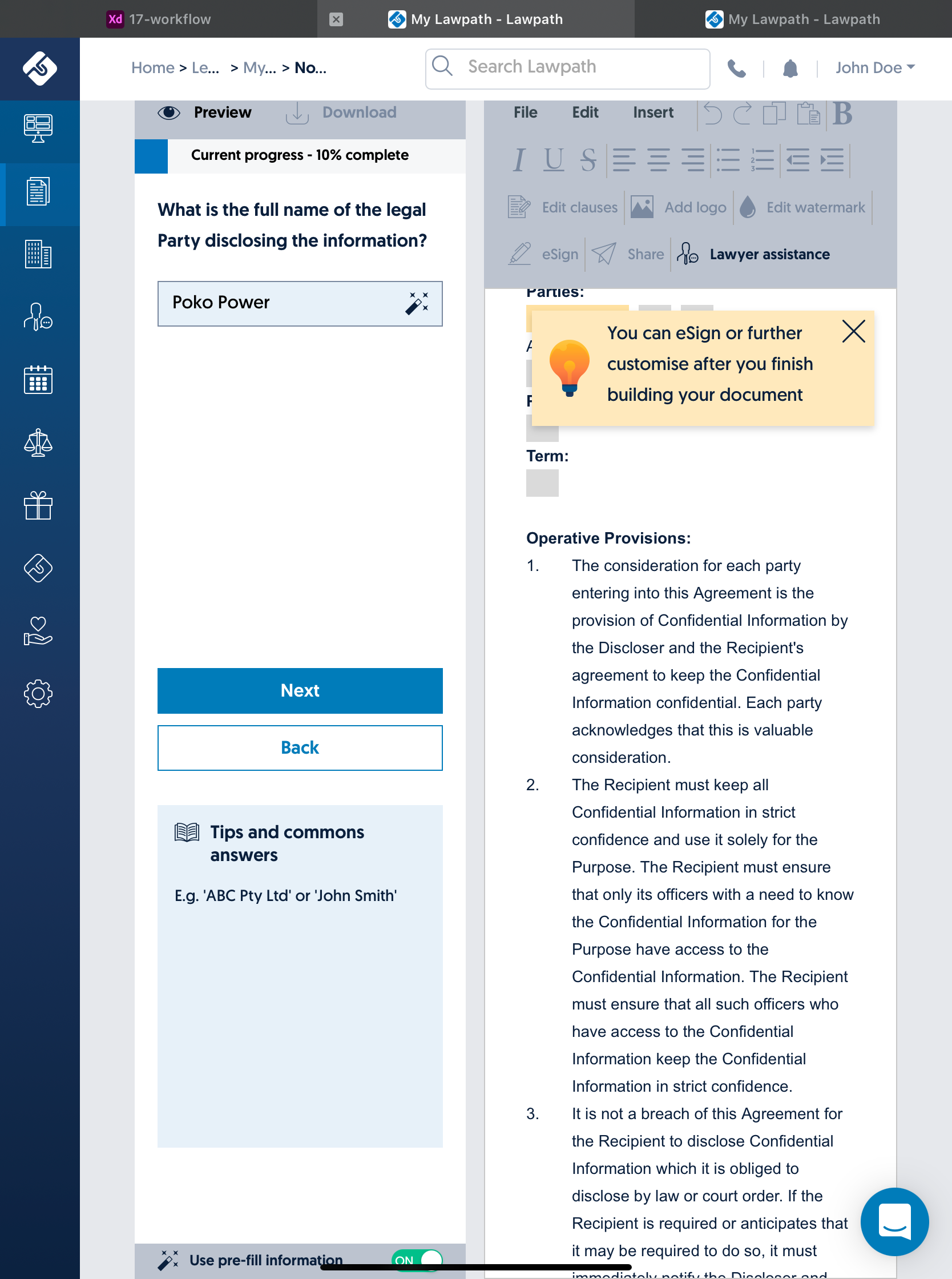 Screenshots from iPad Pro before fix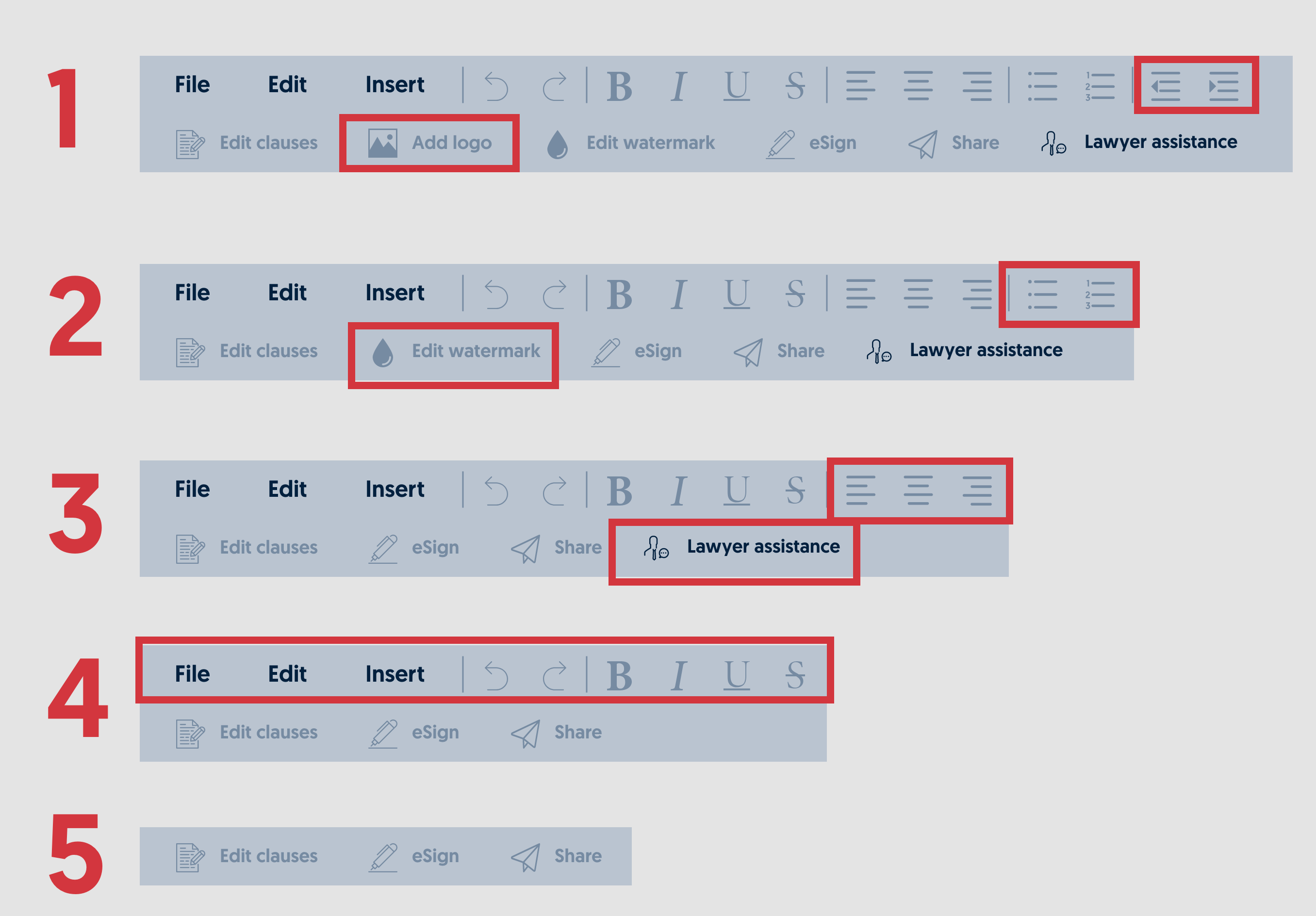 I reevaluated screen breaking point for the mobile view to fix this situation, resetting mobile view breaking point from 628px->735px and asking the dev team to gradually hide some of the grey bar buttons until screen size reaches mobile view.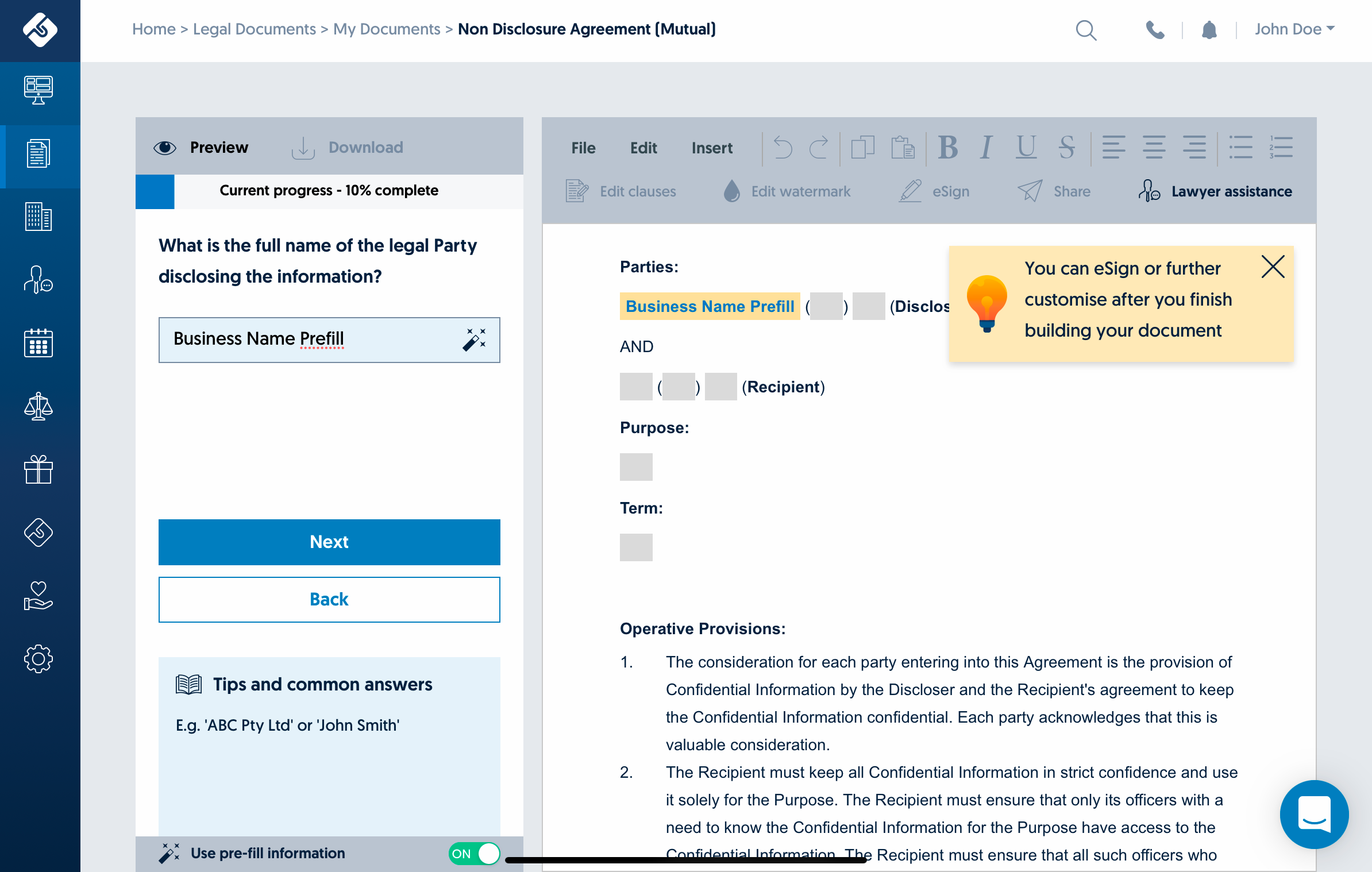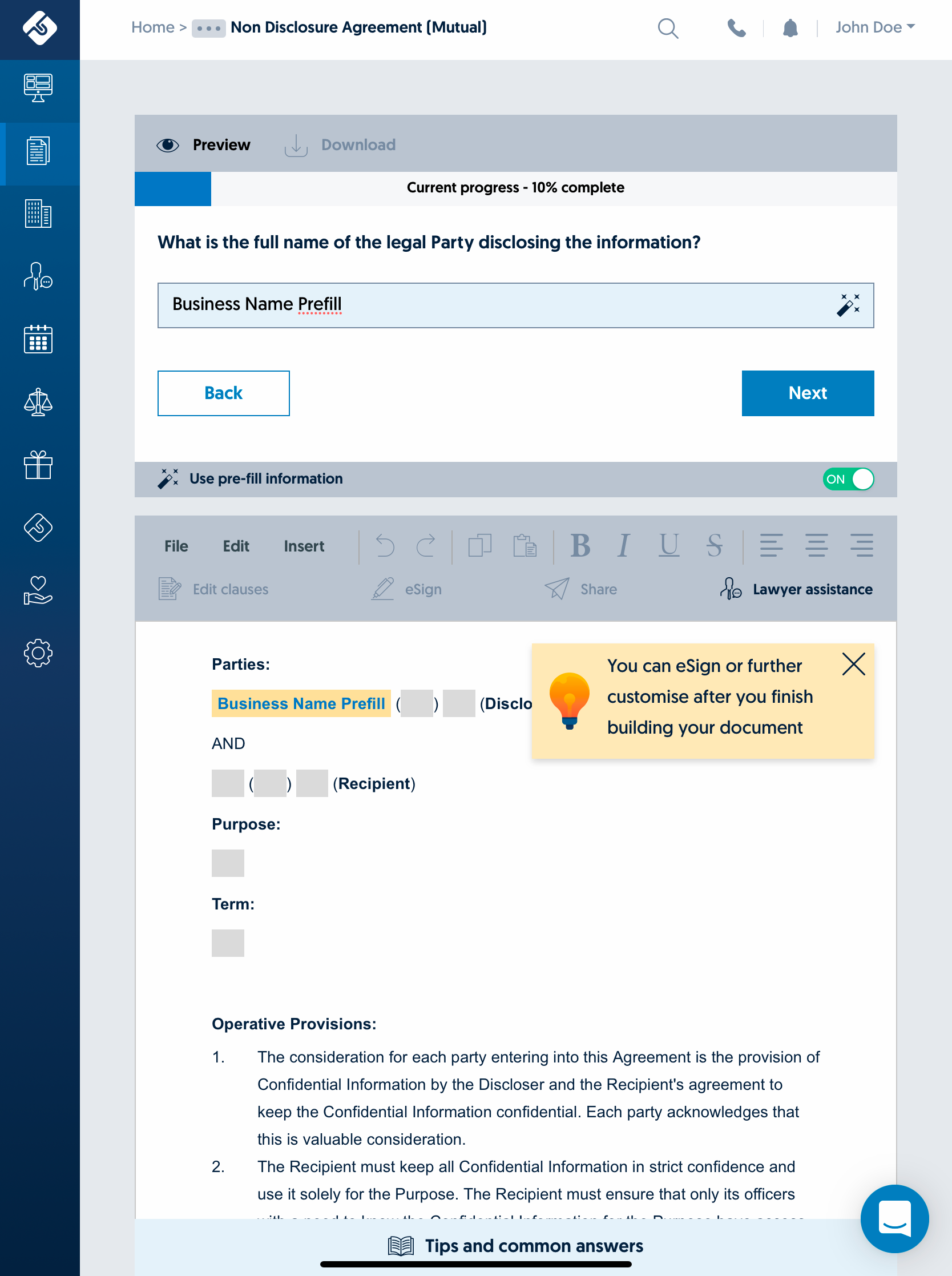 Screenshots from iPad Pro after fix